Pizza and Gelato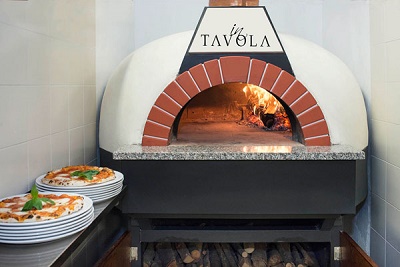 Under the guidance of an expert chef, this course reveals to participants the principals and practices behind the Italian tradition of wood-fire Pizza and artisanal Gelato and sorbet.
This class is scheduled every Tuesday from March to October at 04:30pm.
Lessons can be held in English, Spanish, and Italian.
Altogether, participants will learn to prepare a pizza and two gelato/sorbet flavors, after the lesson, you will have a dinner in our wine cellar with the dishes prepared, the whole session lasts approximately 3 hours.
The options of gelato are:
vanilla,
chocolate,
stracciatella,
cream,
pistachio, etc,
And the options of sorbet are:
pineapple,
strawberry, and
lemon
Note: We can provide a vegetarian/vegan option, as well as other dietary restrictions (gluten free, lactose intolerant, no seafood, etc.), you need to tell us at time of booking.
This lesson includes: the meal, bottled water, Tuscany wine, and recipes of what you prepared.